Congrats GINTEC Successfully Passed the ISO9001 Quality System Certification
In order to further improve product quality, standardize the company's business processes, effectively control risks, and form a standardized operation and standardized management model, Guangzhou Geosurv Information Technology Co., LTD., November 16, officially obtained the quality management system certification. Certification scope: sales and services of survey instruments, mapping instruments, and monitoring instruments; sales and services of surveying software, mapping software, and monitoring software.
This ISO9001 quality management system certification is GINTEC's persistent pursuit of service quality and unremitting efforts, marking our company has stepped into the standardization, standardization, scientific modern enterprise management track. The company will adhere to the implementation of the ISO9001 quality management system in the future, strictly implement laws regulations and relevant rules and regulations, continuously improve the effectiveness of the system operation, continuously improve the quality of the company's products, and better provide customers with quality products and services.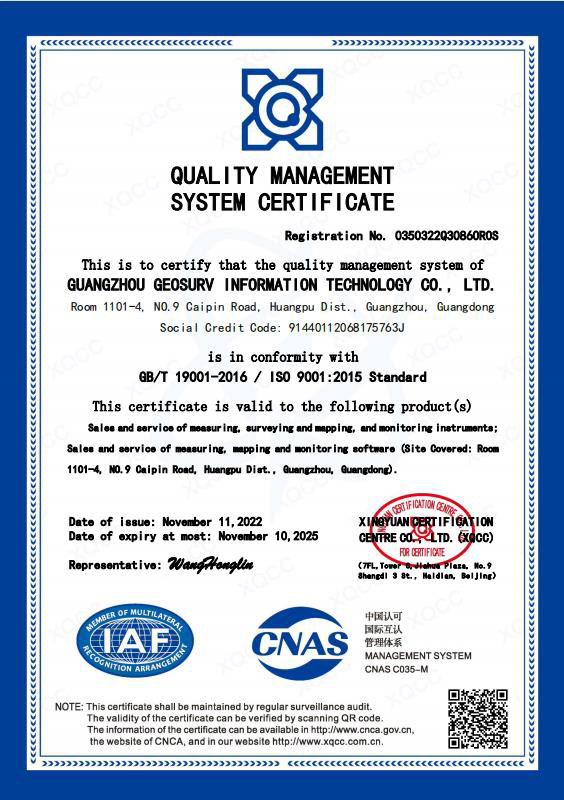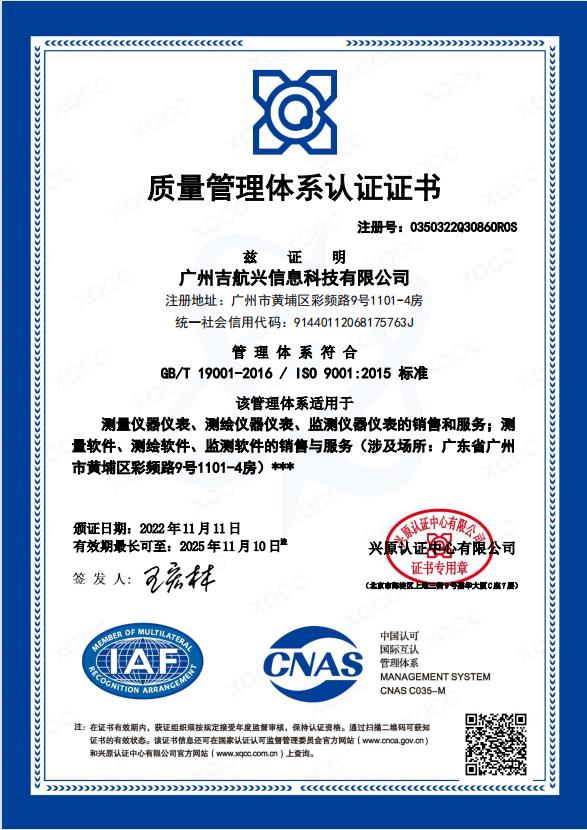 ________________________________________________________________________________________________________________________